This is the website of the Ataxia Global Initiative,
a worldwide research platform  focusing on dominantly and recessively inherited ataxias.
The Ataxia Global Initiative (AGI) is a worldwide research platform that has the goal to facilitate the clinical development of therapies for ataxias. AGI´s activities are based on the principles of openness, transparency, flexibility and fairness.
Specifically, the AGI
promotes sharing of data and biomaterials,
contributes to the definition of worldwide accepted common standards for clinical research and interventional trials,
provides information that is relevant to prepare and conduct clinical trials,
organises and hosts international meetings and conferences to update and educate the field on key issues,
provides services that support trial readiness,
offers training and education programmes, and
provides information about clinical research to people with ataxia and the public.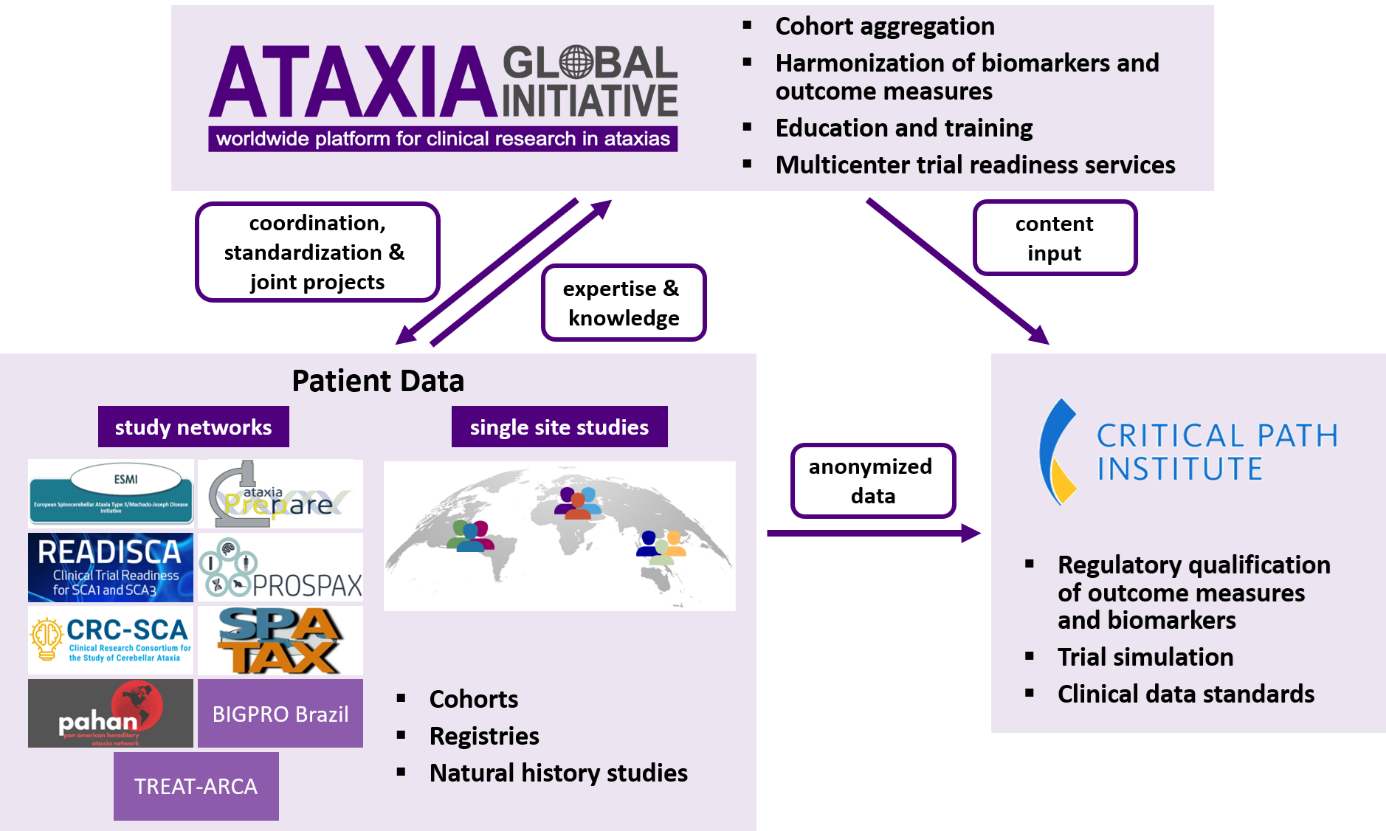 The basis of clinical development of ataxia therapies are patient data and biomaterials, collected by existing networks and single study sites. AGI's goal is to coordinate, standardize, and facilitate collaboration in ataxia clinical research towards achieving trial readiness by aggregating cohorts and standardizing biomarkers and outcome measures. To achieve approval by regulators, AGI collaborates with C-PATH.