Newsletter March 2022
New member AGI Steering Committee

New AGI project

Webinar series

WG4 Digital-Motor Biomarkers: 29 March 2022

Reminders
New member AGI Steering Committee
The AGI Steering Committee (SC) is happy to welcome Dr. Hong Jiang as a new member. We are looking forward to working with him in the coming years. We would like to introduce Hong Jiang to you below: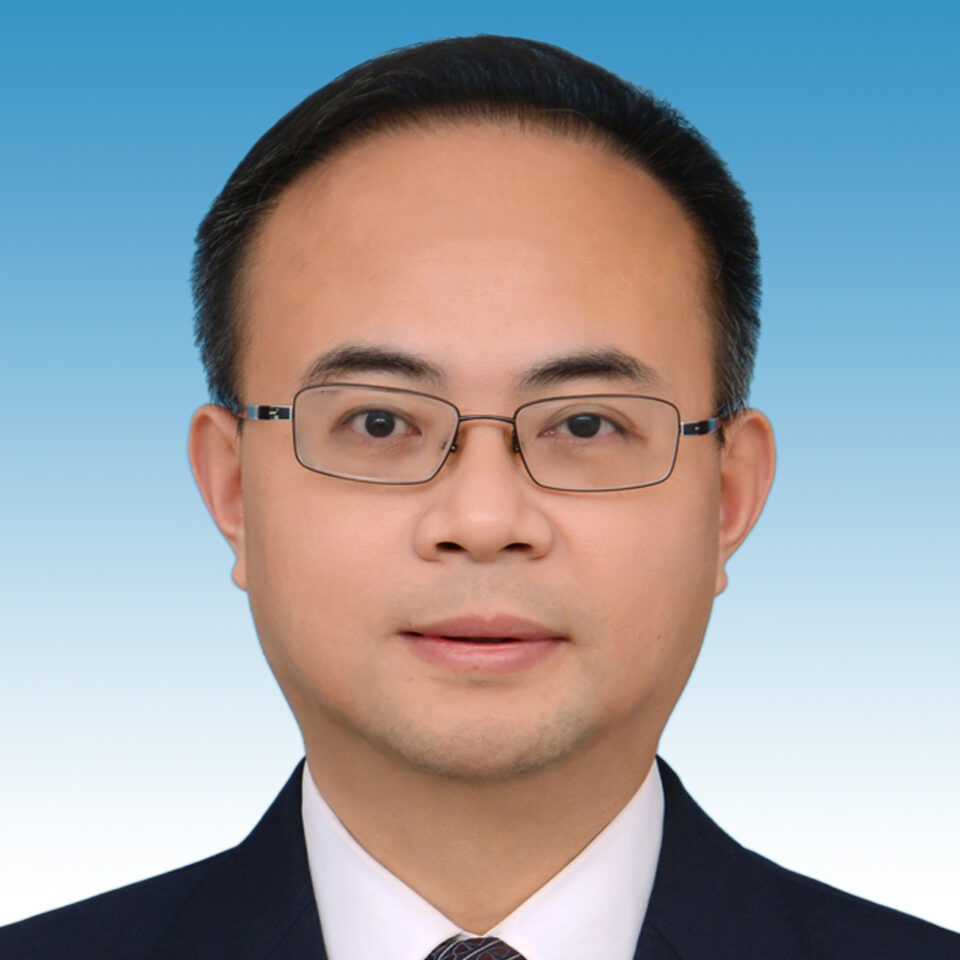 Dr. Hong Jiang is a neurologist in Department of Neurology of Xiangya Hospital and currently the president of School of Basic Medical Sciences, both at Central South University, Changsha, China. Since 1996, he has been engaged in clinical and basic research on neurodegenerative disorders and neurogenetic diseases, especially hereditary ataxia (HA) and multiple system atrophy (MSA). He focused on gene diagnosis and molecular typing, pathogenic genes and genetic modifiers, disease risk models and biomarkers, molecular pathogenesis and treatment of such diseases, etc. His team has established the largest biobank of clinical and genetic resources of HA in China, and conducted a standardized technical platform for gene diagnosis and molecular typing of these neurogenetic diseases. He has published more than 100 research papers in Brain, Ageing Res Rev, Ann Neurol, Mov Disord, Neurology and other international academic journals. He has led the Chinese Clinical Research Cooperative Group for Spinocerebellar Ataxias (CCRCG-SCA) since 2013. He also serves as the member of Neurology Branch of Chinese Medical Association and Neurology Physician Branch of Chinese Medical Doctor Association. He is excited to join the AGI Steering Committee to collaborate with other AGI members on the clinical and basic research of ataxia.
The latest AGI project, that is now online, aims to make PROM Ataxia available in more languages and assess PROM Ataxia longitudinally and across genetic disease types and severities in a multicenter setting worldwide.


In this project, spearheaded by the AGI Young Investigator Initiative (YII), the project owners are looking to collaborate with Young Investigators around the world that assess patients with frequent genetic ataxic disorders.


Additionally, these Young Investigators are welcome to join the AGI YII, which provides training in the form of scale workshops, webinars and case studies.
In the first webinar series of the Ataxia Global Young Investigator Initiative, each AGI Working Group will present an introduction into their topic.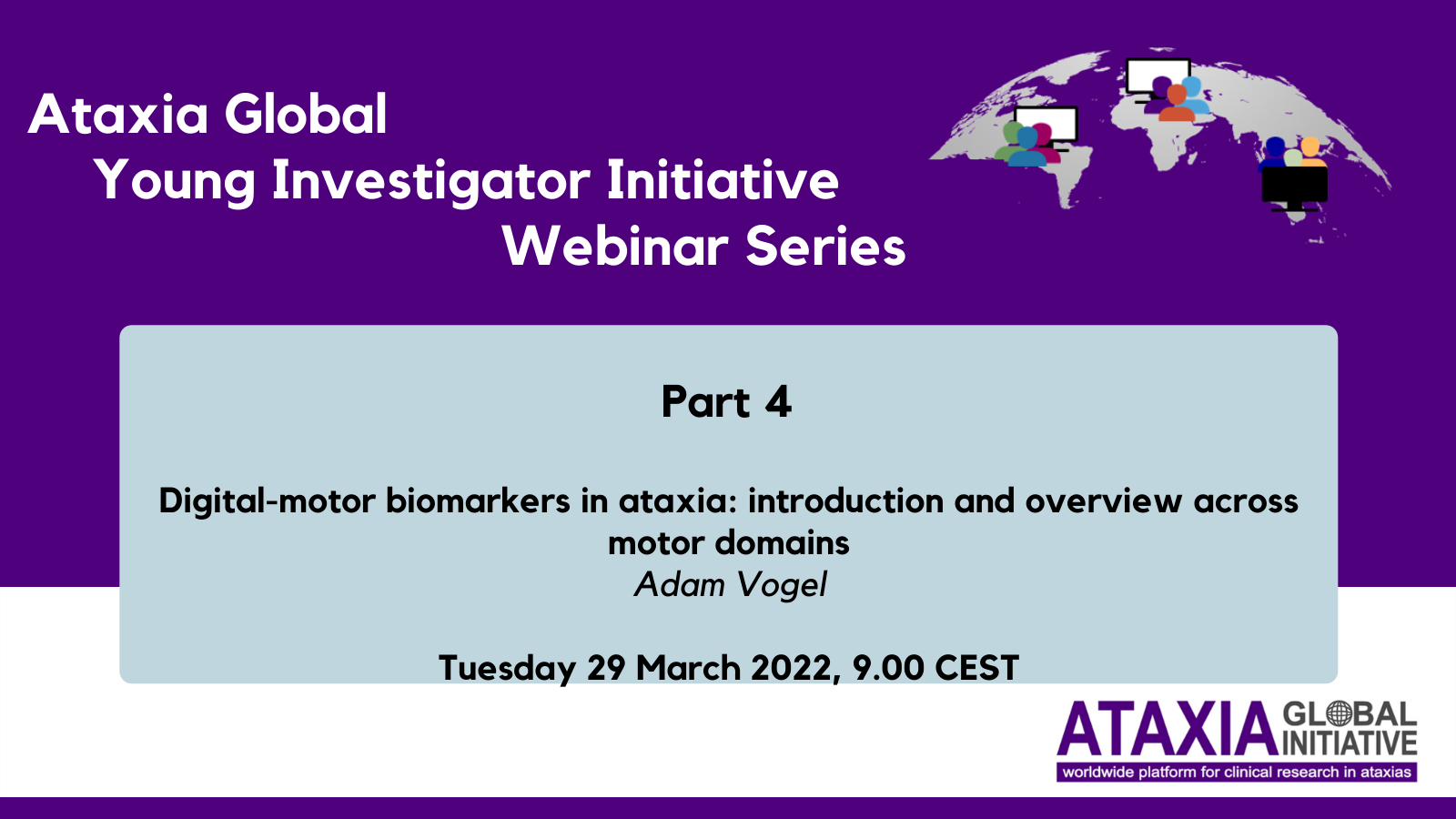 Next up: WG4 on Digital-Motor Biomarkers will

will familiarize junior colleagues with the benefits and utility of digital-motor biomarkers as trial outcome measures in ataxia. With current examples of digital-motor measures of gait/balance, upper limb function, speech, and oculomotor function, the webinar will provide an overview of biomarker development across all motor domains of the AGI Working Group.




More information on our website or register via the link below.
Upcoming webinars (click on the title to register):
Become an AGI member or partner!
The application for membership and partnership of the AGI is now open on our website. More information about membership and partnership can be found in our

charter

.
As a member, you can nominate and vote for new members for the AGI Steering Committee, and you will get an invitation for the business meeting during the Ataxia Global Conference.


Note that everyone who is part of an AGI Working Group should apply for AGI membership before June 2022!
The AGI Steering Committee has decided to postpone the AGI Conference 2022 that was planned for March 2022. We plan to hold this meeting in person later in 2022, in conjunction with ICAR.
We will of course keep you informed of any updates to the plans for this meeting.
Would you like to join an AGI Working Group? Please fill out the survey using the link below to provide us with your information.
Submit your project proposal
AGI projects are projects proposed by AGI members and endorsed by the Steering Committee. The next deadline for project proposals is

15 June 2022. Find more information on our website.
AGI has entered into a partnership with SCAsource, a website where research on ataxias is written in plain language by scientists.


AGI aims to contribute to the goals of SCAsource, and invites you to contribute to this website as a volunteer writer or translator. You can find more information about this process here.


Additionally, SCAsource is looking for ataxia research labs to be profiled on their website. Start the process of having a profile written about your lab by filling out this form.


Questions? Items for the next newsletter? Don't hesitate to contact us!
All previous AGI newsletters can be found here.